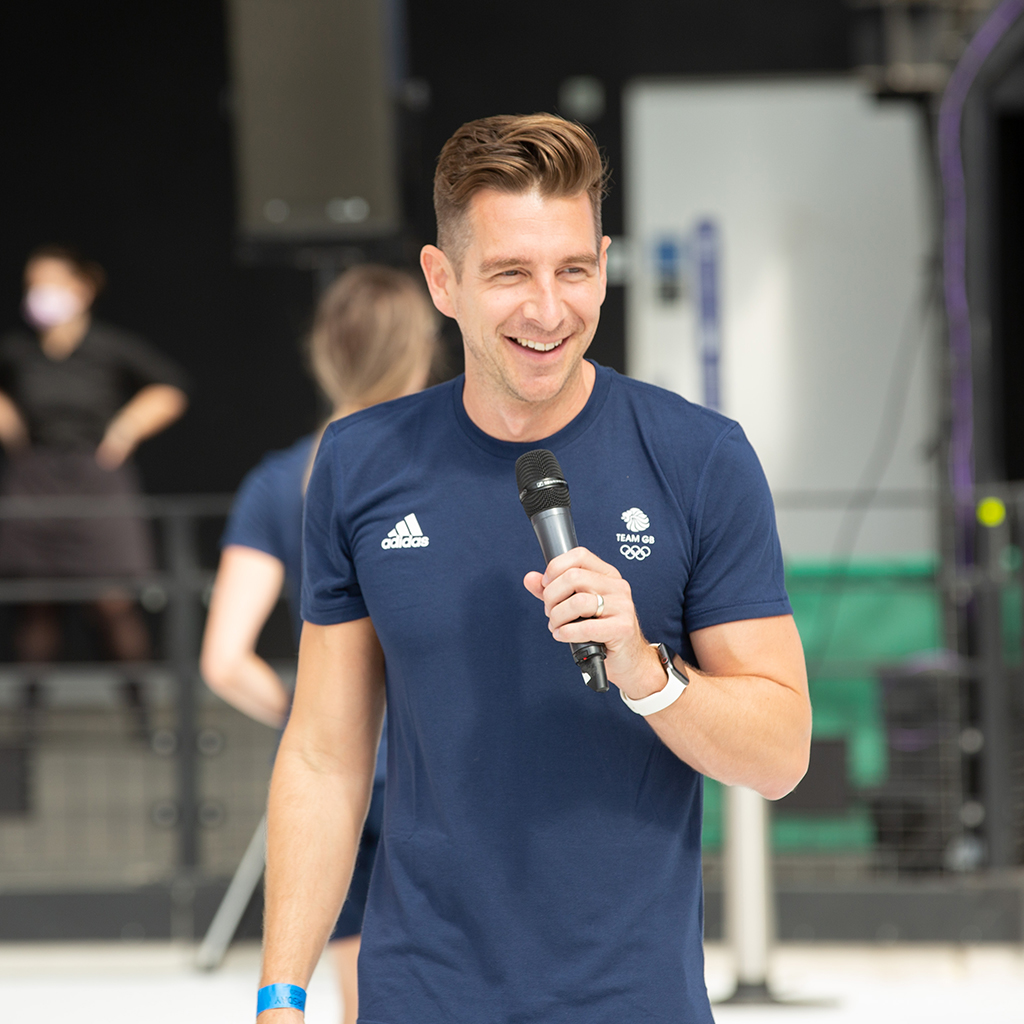 I love taking audiences on a journey through the highs and fair few of the lows, but the main premise of this talk is based around the concept of 'Keeping things simple'. This is the part that has audiences talking and relating too, because I share the power and the brilliance that exists within all of us (…and our teams) when we focus on the process to deliver the outcome.
This talk is not only lifting spirits, but it's also giving teams the chance to engage with a concept that is relevant to their everyday working lives. 
We had the pleasure of having Chris speak at one of the global internal Microsoft events we organized in April 2021. It was such an inspirational experience! The audiences were all blown away by the stories, the energy and the lessons on resilience and adaptability that Chris was able to impart in such an authentic way.
I've seen a plethora of leading presenters – but Chris is the only one I chose to bring into my business to help affect positive change. He delivered in spades and I have no doubt that he would do the same for any other business that engaged with him.
I encourage any business thinking about using Chris to just press GO – you won't regret it.
Such a positive and motivational speaker/presenter who delivers with passion and with great confidence to wide audiences, showing with dedication, determination and commitment success can be achieved. It's always a great pleasure to work with Chris
Chris was incredible on our session, he understands how to deliver powerful messages in a way that transforms people's current perceptions. What I love about Chris' style is how he takes what can seem complex challenges and break them down into winning formulas which leave people feeling empowered.  I cannot recommend Chris highly enough as a motivational speaker, podcast guest and mentor or coach.
His ability to connect with his audience whatever size, is brilliant and I hope to be able to continue working with Chris for many years. If you want a safe and professional pair of hands to deliver your message, Chris is your man.
Chris spoke at one of our business breakfasts in January about his story and winning Commonwealth Gold with the setbacks faced on his journey, Chris translated his story into the business world brilliantly with a huge amount of positive feedback afterwards.
Chris has delivered a number of exceptional training sessions to my sales team – both UK & European. Every time he takes to his feet he cuts through and makes a difference – a big difference. The simplicity of his message alongside his empathetic and humble delivery of his 'story' always makes a difference. His 'Two Lengths' presentation is, like him, World Class!
We have worked with Chris here at O2 UK several times as a speaker…. He has brought to life and inspired our teams and leaders with his idea of 2 lengths, however I would say there is way more. Succeeding in the face of adversity, resilience, authenticity, belief and how to focus on that 'dream' blocking out distraction.
Chris takes all of the drive and passion it took for him to reach the pinnacle within the sporting context into his commercial work. Chris delivers a fantastic customer experience from the first touch to completion, consistently delivering an outstanding service.